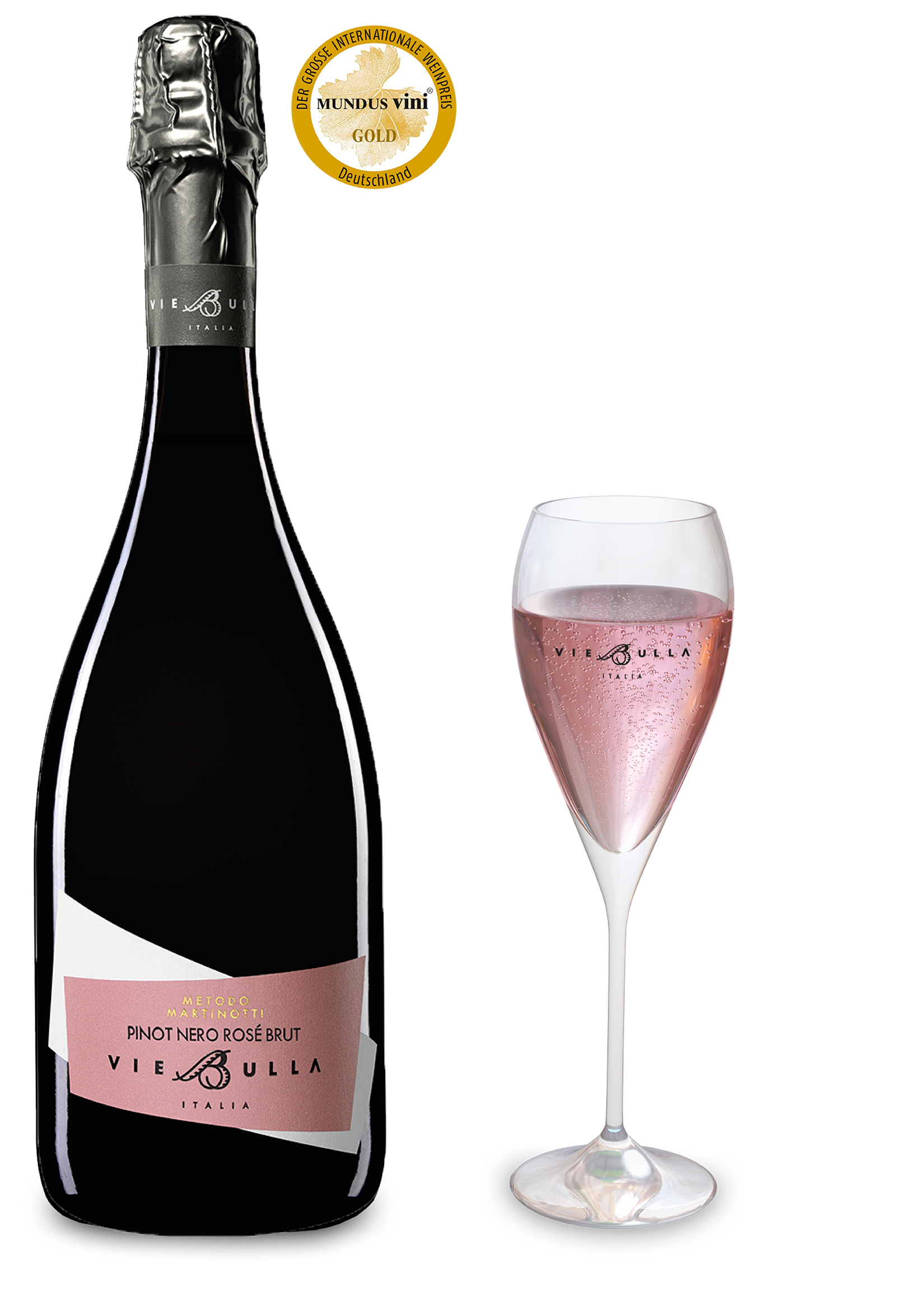 2018 - Gold medal for our Pinot Noir Rosé Brut
MUNDUS WINES is one of the leading competitions in the world, where over 10.000 wines compete every year. A highly qualified jury made up of oenologists, producers, professionals in the field of distribution and sommeliers carry out a blind tase test of the wines and award points and give out medals to the best ranked ones.
In 2018, on its first debut onto the scene, VieBulla takes the podium winning the gold medal for its Pinot Noir Rosé Brut.
2019 - 4 Rose for Pinot Noir Rosé Brut
The Rosa Rosati Rosé Guide – 'La Guida al Bere Rosa 2019–2020′, following a tastetesting of 2570 wines, has included our VieBulla Pinot Noir Rosé Brut into the guide with a score of 87/100, therefore assigning 4 Roses in the 2019-2020 Guide selection,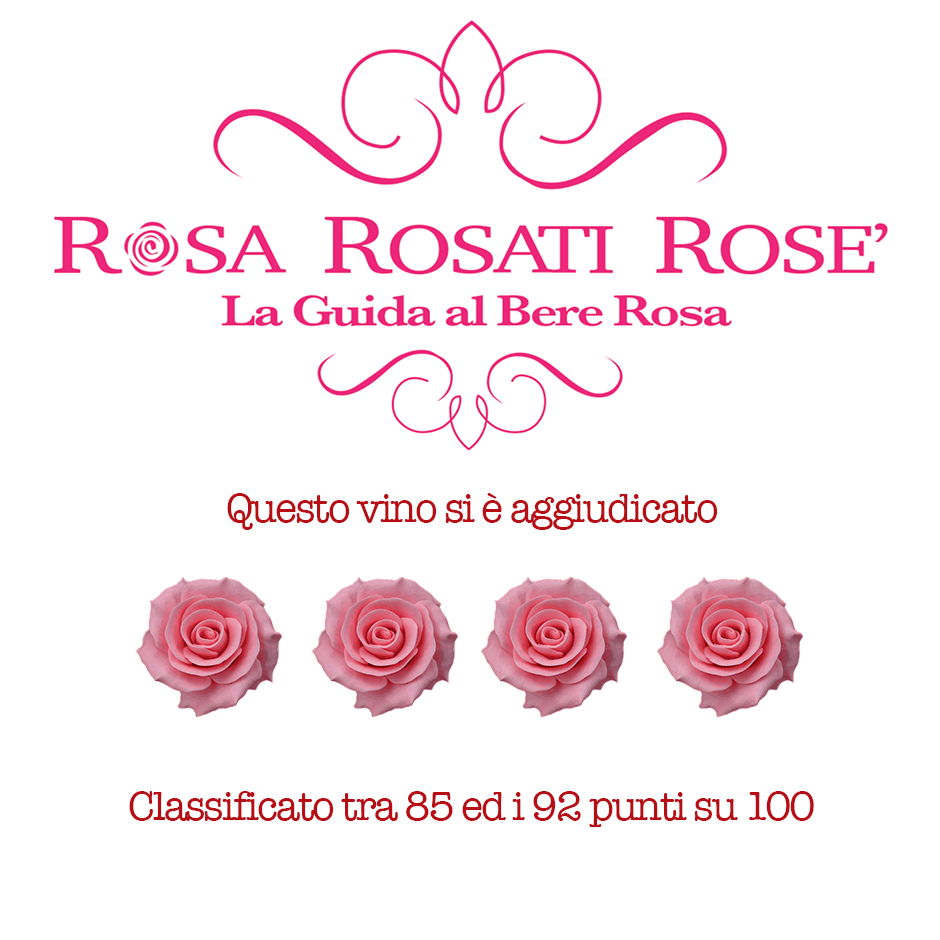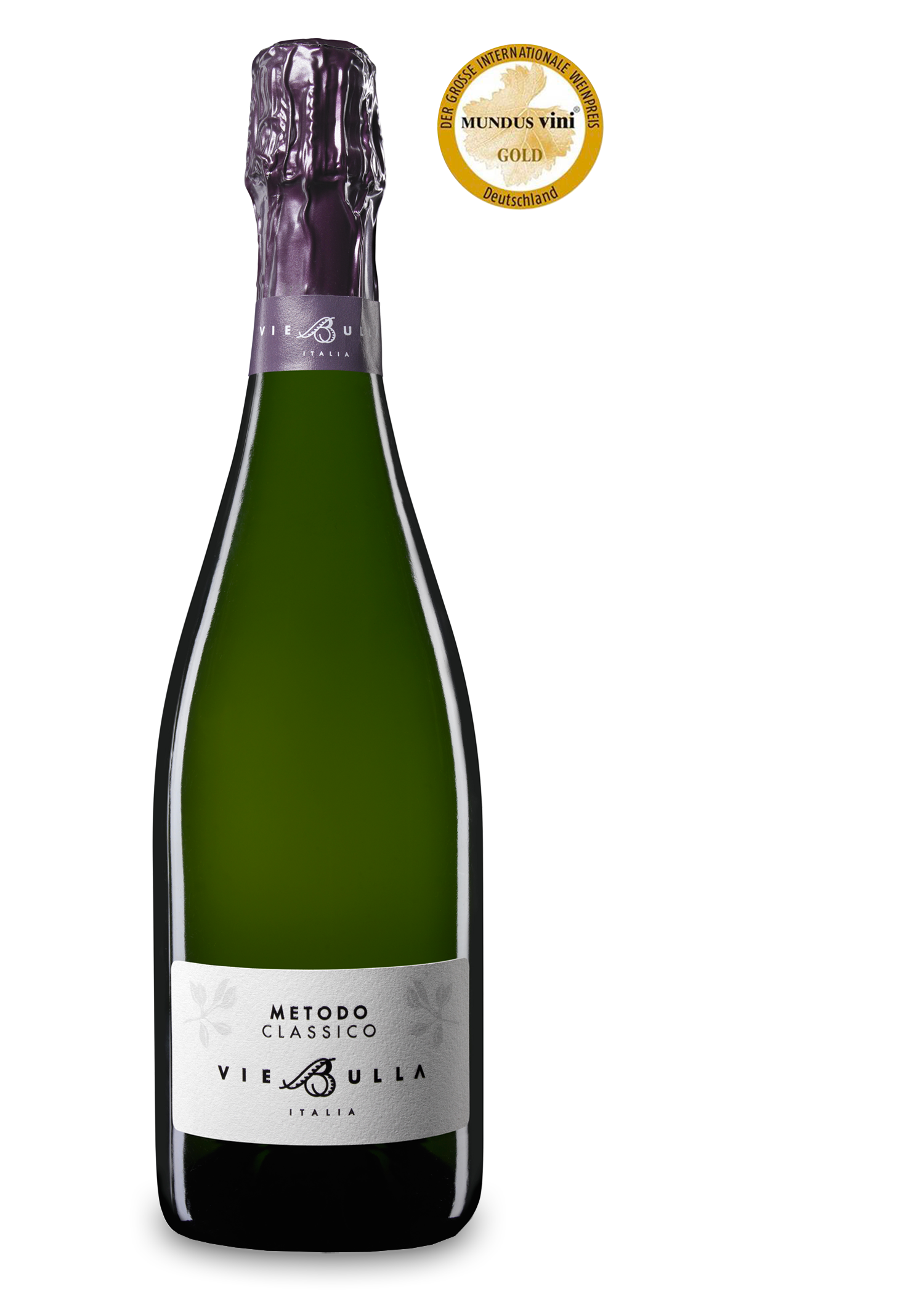 2019 - Gold Medal for VieBulla Classic Method
The MUNDUS WINE jury awards our cantina yet again.
This time the award goes to the Classic Method, winning The 2019 Gold Medal. A truly important accomplishment for a product that has only recently become part of the world of bubbly.
A classic collection, with the ability to surprise even the most refined palates.
Love is in the details
Every single bottle of VieBulla must be unique and recognizable. It is for this reason that, nothing during the process of personalization is left to chance. Its image has been designed by selected professionals giving it an elegant soul, which is not only able to tell the story behind it, but also demonstrates the modernity towards which it gravitates.
The best of Italian creativity molds this product as though it were a piece of art: a label with young and dynamic lines; from the cork and muselet personalized with the monogram VieBulla, even up to the embossing on the wooden box. This is how is a collection that speaks of passion and dedication with the ability to enthrall and astound the consumer in every aspect was born.